Personal Protective Equipment (PPE) Respirator Fit Test Training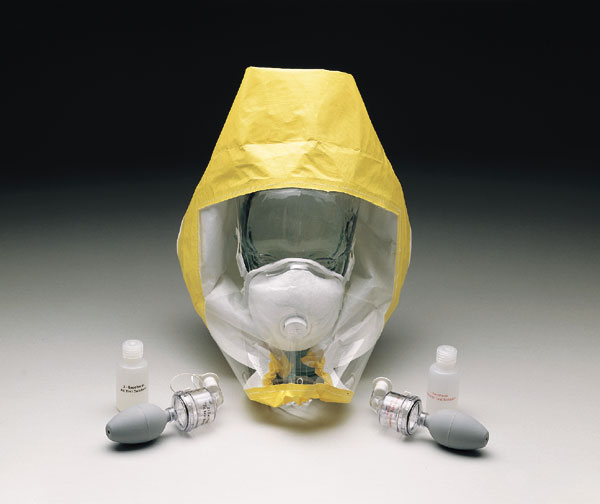 Fit Testing Training
OSHA requires person who were Personal Protective Equipment (PPE) Respirators commonly known as N95 particulate masks to go through fit test training yearly to insure that they can maintain a secure seal and are instructed in the proper procedure for donning and doofing their PPE.
We utilize a qualitative fit test procedure for ensuring a secure seal. Persons being test need to refrain from eating, drinking, smoking or chewing candy or gum up to 30 minutes prior to their test. A testing agent called Bitrex® (denatonium benzoate) or Saccharin Solution Aerosol is used and if a seal is not made the testing subject will notice either a bitter (Bitrex) or sweet (saccharin) taste and the mask will be adjusted. They will then perform a series of exercises to ensure that the mask maintains a proper seal.
If you have facial hair, severe facial deformities or are missing dentures, you may be unable to pass a fit test. If you have asthma or other breathing disorders you should bring your medication with you to the test.
Download the N95 Respirator Training Medical Questionnaire.
If your agency or institution has registered for a training program and you are ready to register online through our secure portal. Click Here
Contact us @ ema.newyork@gmail.com